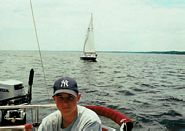 Will Barry concentrating on the voyage home. Ranger follows.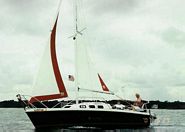 Russ Miller & Bulldog near Rock Hall & Swan Creek.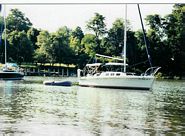 Fretless anchored in Swan Creek.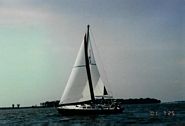 Bulldog catches a little wind.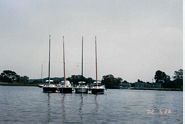 Left to Right: Raven, Bulldog, Fretless, and Ranger.
Backround: Certainty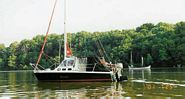 Bulldog showing the only online picture of the R22 manufactured Boom Room.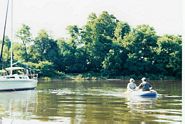 Mary Lou and Fred moving across the creek.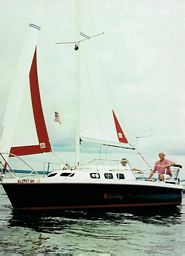 Russ Miller and his admiral (starboard side)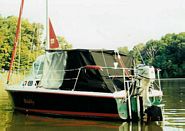 Photo of Bulldog and the Boom Room Close Up.